Rosacea is a condition commonly confused with acne but it's not quite the same and can respond to different treatments. Read on to see how UNCOUTH gets your redness under wraps...
Common FEATURES OF ROSACEA?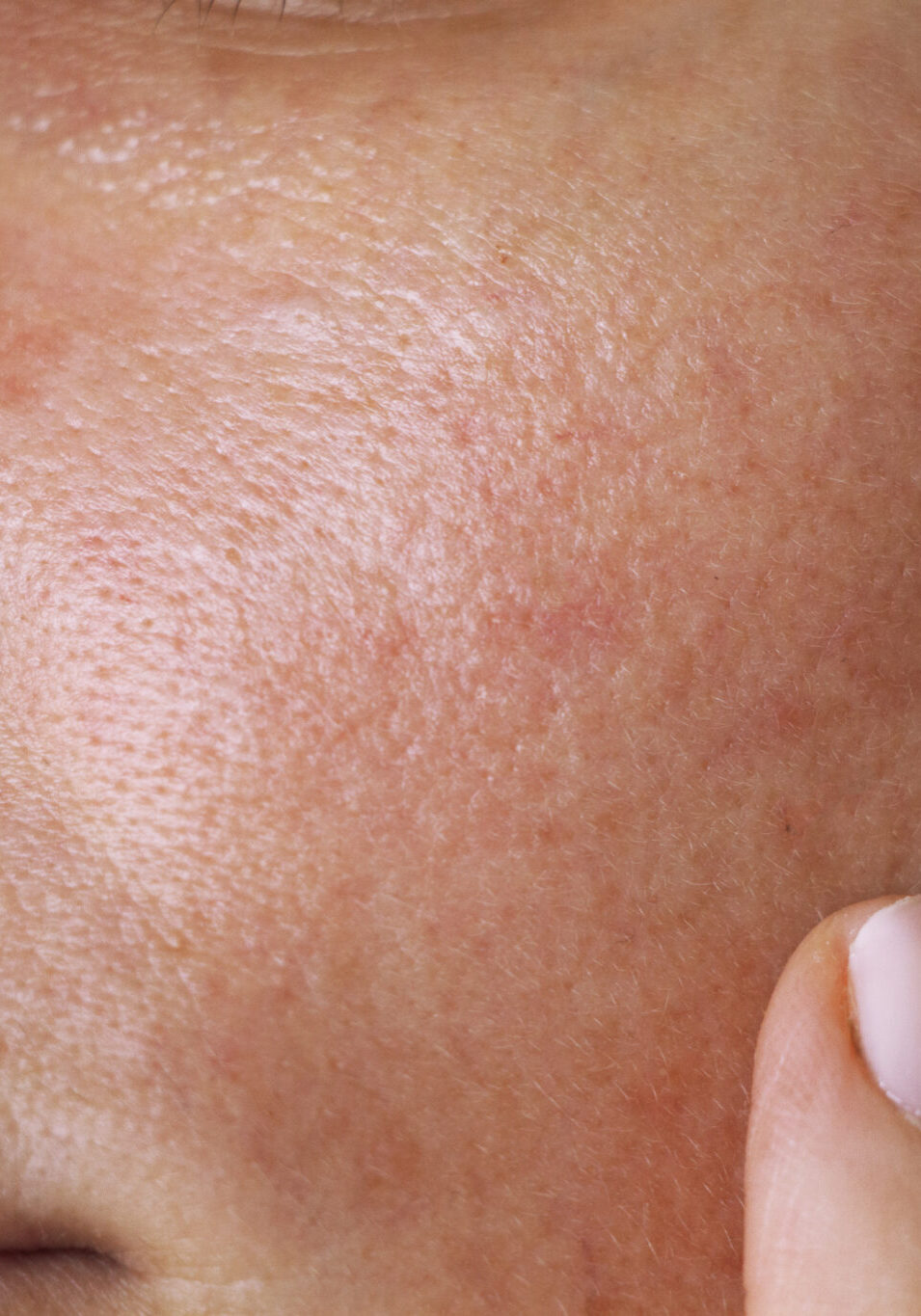 Persistent facial redness

Inflammatory papules affecting central face
Rosacea is a chronic inflammatory skin condition characterised by facial erythema (redness). It tends to affect the central face (nose, cheeks, chin and forehead) and usually starts at age 30–60 years. It's more common in fair skin types although can affect anyone. 
Persistent facial redness, tendency to flush, and spots (papules and pustules) often affecting the central face. Other features can include dry eyes (blepharitis) and  telangiectasia (dilated blood vessels). 
It's not clear but causal factors are thought to be genetic susceptibility, increased density of the common skin mite called the Demodex mite and external triggers such as UV, exercise, alcohol, hot foods and stress. 
General lifestyle measure that may help with symptoms include:
Avoid common triggers such as alcohol, spicy food and excessive UV exposure
Use a high factor SpF (a mineral one is sometimes better tolerated than a chemical one, although the newer chemical ones are often very good - blog post coming soon!)
Use gentle moisturisers and cleansers and exfoliating
Green tinted cosmetics may help to reduce the signs of redness
We use the ingredients with the evidence base. Prescription ingredients used frequently by dermatologists to treat rosacea include:
Azelaic acid
Topical antibiotics
Ivermectin (targets the demodex mite)
Oral antibiotics
Talk to Us

Tell us what to sort. Do our virtual derm assessment and shoot us three selfies.
We Quirk it Out

Our medical team curate your customised formula of evidence backed ingredients (prescription if you need it)
Don't Move

Your formula is delivered to your doorstep every two months (in a sustainable fashion!). We tweak it as we go.
Free, Easy Cancellation

Change your mind? Cancel anytime you want.
Dermatologist led virtual skin assessment

Bespoke prescription formula delivered every 2 months

Oral treatments if required

Clear treatment plan with tips on application to your inbox
Your subscription for your topical formula equates to just £6 per week. Our formulas are 30mls to last you two months. We bill £48.50 for each order at the start of the two month period. * Oral medications start at £15 per month (3 month minimum).
*the exception to this is our dark spot annihilator formula which is £29.99 per month (to be used for a maximum of 4 months)