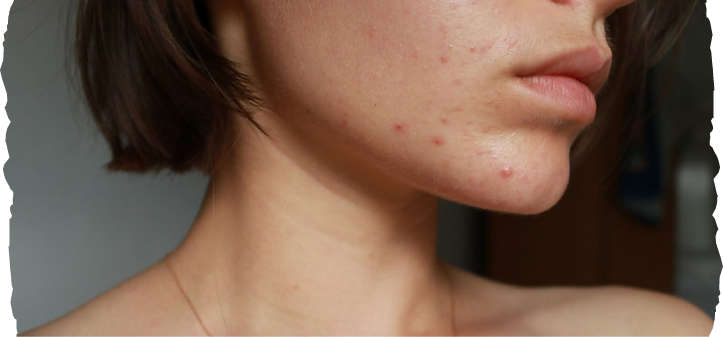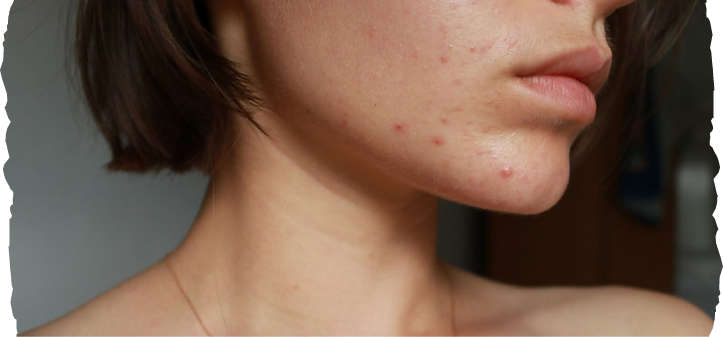 Tried a million different products but nothing actually works? We hear you!
What types of acne do we treat?
Spots in pregnancy & breastfeeding

Whiteheads and blackheads
Spots in pregnancy & breastfeeding

Whiteheads and blackheads
Acne is just a broad derm term that can mean the odd spot or two to more severe cystic spots.  Most of us will suffer with acne at some point and it can be a real bitch.
It's caused by sebaceous glands producing too much sebum and blocking the hair follicles which in turn causes inflammation.  Driving factors are thought to be build-up of acne bacteria, hormones and stress.
Acne is sometimes classified into whiteheads (little white lumps called 'closed comedones'), blackheads ('open comedones' ), papules and pustules. You can suffer with any or all of them.
Some people find they get spots before or during their period. Often the spots tend to affect the chin or jaw area. Spironolactone is one of our topical ingredients that can be very effective for this.
It's common to get breakouts in pregnancy especially in the first trimester ( hormonal overload!) Retinoids and spironolactone aren't prescribed if you are pregnant or breastfeeding. However there are several ingredients that are considered safe to use including certain antibiotics, azelaic acid and niacinamide. 
Talk to Us

Tell us what to sort. Do our virtual derm assessment and shoot us three selfies.
We Quirk it Out

Our medical team curate your customised formula of evidence backed ingredients (prescription if you need it)
Don't Move

Your formula is delivered to your doorstep every two months (in a sustainable fashion!). We tweak it as we go.
Free, Easy Cancellation

Change your mind? Cancel anytime you want.
Dermatologist led virtual skin assessment

Bespoke prescription formula delivered every 2 months

Oral treatments if required

Clear treatment plan with tips on application to your inbox
Your subscription for your topical formula equates to just £6 per week. Our formulas are 30mls to last you two months. We bill £48.50 for each order at the start of the two month period. * Oral medications start at £15 per month (3 month minimum).
*the exception to this is our dark spot annihilator formula which is £29.99 per month (to be used for a maximum of 4 months)